How to Ask for Your Money Back from a Lawyer? When we hire an attorney, we expect their best legal advice. Also, need guidance to assist us with whatever problem we are facing! Whether you are dealing with a legal procedure or facing criminal prosecution, your attorney is supposed to be your lifeline. But sometimes, the relationship between the client and the lawyer is not helpful, and some problems can occur between them.
At that point, you don't want to continue your case with your current lawyer. That leaves the matter of any fees you have already paid them. Then you are wondering how to ask for your money back from a lawyer. So keep reading the article to learn about your options.
The Fee Agreement
It's important to read and understand the fee agreement you sign with your lawyer. Make everything clear before he begins working on your case. Also, read it again when you are about to end your relationship with your lawyer.
If you and your attorney signed an agreement that he agreed to do that. Like specified legal work for a percentage of any money, you win in the lawsuit. Your legal right to a refund from your lawyer will depend on your arrangement with your lawyer. Most lawyers put their fee agreement into writing, but that is not always the case.
The good news is for you that the fee agreement can work against you, but the state bar will not allow your attorney to keep a fee that they have not earned. Keeping the fee that is not earned by your lawyer is illegal.
But it doesn't mean you'll get all your money back. It means that you could get the return unearned portions of your retainer. It's depending on the situation. Your right to get your money back will also depend on the arrangement type you had with your lawyer. Either a contingency agreement or an hourly rate with your lawyer.
Contingency Fee Agreements
A contingency fee agreement is a relationship where an attorney doesn't need any legal fees. They will keep a part of the compensation they will get on your behalf. If they are not successful in your case, they will get nothing.

These fee agreements spell out front so you understand what percentage your attorney can keep. Yet, some conflicts can arise in cases where it is unclear who handles filing fees. Also includes the cost of expert witnesses, and other miscellaneous fees. These conflicts result in a disagreement over what an attorney's fair share actually is.
Hourly Fee Agreements
Fee agreements are common in personal injury cases. Other areas of the law don't favor this type of arrangement. Certain areas of the law including family law bars. Also any type of contingency arrangement. Attorneys use hourly fees for their billing.
Hourly fees are mature for disagreements. So many attorneys demand a retainer to pay upfront. The retainer presents a pool of money paid to your attorney for fees. Which they have not yet earned. Problems arise when you end an attorney-client relationship before the lawyer has earned their entire retainer money.
They need to return any unearned fees, and disagreements over how much work an attorney has done are common.
Refunds and Billing Disputes When Changing Attorneys
One thing to consider is the financial suggestion of this kind of a move: If you're spending more money on a new attorney, do you think the investment will pay off your expectation? You should also consider new lawyer will take some time to get up to speed on your legal matter.
A new lawyer will take time by reviewing your case file, talking to witnesses. Also getting up to speed on law related to your issues. All these time will cost you money, depending on the terms of your agreement.
Pre-Paid Fees
Depending on the kind of case you're dealing in, you may have pre-paid your lawyer. Depends on the form of a retainer or other up-front fees at the outset of your case. You may have some money coming your own way.
You almost won't get refund of the work the lawyer has already performed. Regardless of how does not satisfied you may be with the outcome or progress of your case.
10 Reasons to Contact a Houston Offshore Accident Lawyer After an Accident
Where to Turn
Every state is different and their law is also different. But each of them has some form of a bar association rule. That regulates the licensing of lawyers within the state. These are often the first place to turn to when your attorney will not return what is owed you.
If your lawyer claims they have earned the entire fee and are about to keep your money. The bar association could help you arrange mediation with your lawyer in hopes of ironing out the disagreement.
The bar could discipline a lawyer if they illegally keep a client's fee. In some cases, this sort of financial malfeasance can result in the suspension of a lawyer's license. The bar association is the best option for seeing your money returned.
You have the right to seek legal action against your lawyer for any unreturned fees. This is a good option if owe a large amount of money. But this procedure requires you to get a new attorney to pursue your case. Seek legal counsel before filing a lawsuit against your lawyer over unreturned fees.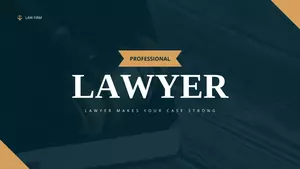 How can I get my money back from a bad lawyer?
If you find that your lawyer cheated you and want your money back, you should take the following steps:
Contact the lawyer in writing to demand a refund. You should provide detailed information about why you believe you deserve a refund. Also a timeline for when you expect to receive it.
If the lawyer does not respond or denies your request, consider filing a complaint. Go to your local bar association or state attorney general's office.
You may also consider filing a small claims court case against the lawyer. This is a quick and inexpensive process. You may be able to recover your money without the need for an attorney.
If the lawyer is unresponsive or refuses to refund your money. You may consider an attorney malpractice suit. In this case, you should hire a lawyer to represent you in court and file a lawsuit against the lawyer.
If you are successful in your case, you may be able to recover you will get your money back.
No matter which route you decide to follow. It's important to keep records of all communication with the lawyer. Also any related paperwork. This could be helpful if you decide to pursue a claim against the lawyer. Or file a complaint with a state bar or attorney general.
Top 10 Best Houston offshore Accident Attorneys read
Who Can Receive Money from the Clint Protection Fund?
He who have hired the lawyer or have a fiduciary relationship with the lawyer, like guardianship.
Small businesses that who hire the lawyer or have a great relationship with the lawyer, like guardianship.
Who is not eligible to receive money?
The former spouse, child, parent, grandchild, or sibling of the lawyer.
Also partners, associates, co-shareholders, or employees of the lawyer.
Governments are also not eligible to receive money.
Businesses, like corporations, bonding agencies, medical providers, or companies controlled by the lawyer
What are the Requirements of the Lawyer?
The lawyer must have a license or be authorized to practice law in Arizona.
The lawyer must have discipline with a suspension for longer than six months. Also check Interim suspension, disbarment, or a felony conviction related to the claim.
The client's financial loss must have cause by the lawyer's dishonest acts
What Types of Behavior by Lawyers Qualify?
Wrongful acts like theft or embezzlement of money.
Wrong taking or conversion of money, property, or other things of high value.
Refuse to refund fees when the lawyer performed little or no work.
A lawyer's deceitful conduct leads to the loss of money or property.
What Types of Claims are not Eligible?
Claims based on a lawyer's carelessness, incompetence, or wrongdoing.
Discussion about fees if the lawyer performed his work perfectly.
Money you gave to a lawyer. For an investment, loan or any other purpose that didn't arise from a lawyer client relationship.
Requests for indemnify for interest. Also legal fees paid to other lawyers, damages, or other expenses.
How Soon You Must Claim a File?
Your claim must file within five years. From the time you knew of the lawyer's dishonest conduct.
If your lawyer did nothing for you, can you get some of your money back?
If your lawyer did nothing for you, you may be able to get some of your money back. It depends on the specific situation of your case. If you paid an up-front fee to an attorney and the attorney did not perform any services. Then you may be able to recover a part of the fee.
If I hire an attorney and pay a large amount, can I ask for my money back if he hasn't done anything or even returned a phone call?
Yes, you can ask for your money back if your attorney hasn't done anything or even returned a phone call. There may be different ways to approach this issue with your lawyer. If you have a contract with the attorney, you may be able to pursue a breach of contract claim.
How do you make your lawyer to refund your money?
If you are not satisfied with the services of your lawyer and wish to get a refund of money. Then you should first contact the lawyer directly and explain your situation. You should also provide any supporting documents or evidence to support your claims.
Sample Letter to Lawyer Requesting Refund
You can use this letter for the payment return from your lawyer. You can change formats of this latter according to your needs.
Date
Name of Lawyer
Address
Sub: Letter for Requesting Refund
Respected Staff,
My name is (Your Name) and I am writing this letter to your kind notice. That I brought a case to your firm of property endorsements. I need a change in the lawyer that was handling my case. I reported earlier about it also, that I am not satisfied with the performance of this lawyer. I requested to you that my lawyer should be changed as soon as possible. (Show your causes and actual problems). I submitted the full fee to your firm in advance under Tag#12347. The fee was (Amount of money you give) and now I want a full refund of my deposit. As I am not satisfied with the performance of current lawyer of your firm. I hope you take my letter seriously and refund my money as soon as possible.
I hope to hear your response soon though.
Case No#12347
Your name
Contact number and Signature
Conclusion
Asking for your money back from a lawyer can be a difficult and unpleasant experience. But it doesn't have to be unpleasant. By following the steps written in this article, you can make the process easier for yourself.
Also can get the results you want. First, be clear and direct in your communication with the lawyer. Outlining your dissatisfaction and what you expect. Second, gather evidence to support your requests. Like a copy of the legal contract, emails and notes from conversations, and any other documents that can help establish your case.
Third, try to negotiate a resolution with the lawyer. Such as a partial refund or a different payment plan that suits both parties. Finally, consider taking legal action against the lawyer if all else fails. By taking the time to understand your rights and the steps involved in asking for your money back from a lawyer. You can protect yourself from financial loss and ensure your lawyer is held accountable for their actions.
Read, why is it illegal to cry on the witness stand
FAQ SECTION
What happens if you fire your lawyer during the trial?
It is impossible to fire a lawyer on the same day of a trial. A lawyer-client relationship is a contract. The lawyer has certain obligations to the current client. It is not possible to end the relationship on the same day that the trial is taking place
Pre-Paid Fees?
Depending on the kind of case you're dealing in, you may have pre-paid your lawyer