Travel Insurance – Tips For Choosing Best insurance companies
So, we will be discussing what to look for when you're booking travel insurance and the reason you should have travel insurance,as well as comparing a few other companies that we've looked at in the past. Please bear in mind that some of these are English companies, so you may have to look at other companies in your countries, but hopefully this article will still be useful to you.
First find out what is travel insurance?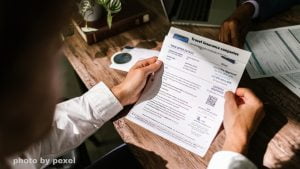 Travel insurance covers common problems when traveling. From trip interruptions to full cancellations, it can help protect the money you put down for your travel experience.
Medical coverage is an important factor to consider, as your current health insurance may not work away from home. The best travel insurance includes coverage for medical treatment, dental emergencies, and medical transportation. If you have any pre-existing conditions or are at risk, it's significant to make sure your policy covers these too.
Why do you need travel insurance?
Traveling without insurance is just stupid. I know so many people who do it, but I'm sorry guys, I cannot agree with you that it's a good idea without being completely morbid about this.
If something happens to you, your family is going to have to pick up all the pieces if you don't have travel insurance. So please, if not for yourself, get insurance for everyone else. That will have to be left behind if something awful does happen.
For example, the first time Alex went backpacking on his own, he didn't have insurance, and he was constantly worrying about having to go to hospital, not being able to afford it, not wanting to do anything too dangerous.
So please don't follow in the footsteps. Gain insurance Okay,
there are a few things you need to keep in mind when booking travel insurance
1. countries covered by insurance
Many insurance companies will not cover countries that are listed as risky or dangerous on the Foreign Common wealth Office website, so make sure you check that before you go.
2. The excess
I will always choose to travel with zero excess if I have the option. A policy can seem cheap to start with, but once you start to add on excess fees of 75 or 100 or $200 every time you have to make a claim, it doesn't seem so cheap anymore.
3. activities
make sure you check what activities will be covered by your insurance. From bungee jumping to animal sanctuary work, you want to make sure all the things you plan to done in your trip will be covered. Most companies offer a wide range of different activity packages. Obviously, the more risky the activity,
the more expensive the package. But it's good to know there are options out there. And before, check the detailed cover limits. You want to see how much you will get if you need to claim for luggage, for medical expenses, for lost or damaged items, make sure you know what you're covered for.
5. any necessary extras must be covered
So, for example, gadget cover basically not included in travel insurance standard policies. Make sure you get the gadget insurance. You get any kind of extra cover that you need for your policy and for your trip.
The last thing you want to do is get stranded without your camera, without your phone, without your laptop, and not being able to afford to replace it.
6. book your insurance before you leave your home country
This may sound really obvious to you, but some people maybe decide only halfway through a trip that they really should have got insurance. It is so much easier to book insurance with a company before you leave your home country because many insurance companies will not cover you once you have left and start your trip.
7. check the length of your trip
Many travel insurance companies will not offer cover for more than twelve months on a trip. We would suggest to look out for the long-term travel insurance to find one that will cover you for longer.
So, all the quotes I'm about to tell you are for a six-month period. They are for worldwide cover, excluding the US and Canada. And also, if they had any option for a zero-excess policy or for gadget insurance, I made sure I took it.
Therefore, I hope you will no longer have any difficulty in selecting the best insurance companies for tr travel insurance,
also you can watch this video for more details, click here
Next Article, I'll help you with the best insurance companies in the world for long-term and long trips
THANK YOU FOR VISITING this article Travel Insurance – Tips For Choosing Best insurance companies
MD BILAL HASAN