Lightroom presets For iPhone and Android
This article will share your full ideas and presets pack on the most important topics,
However, today's topic is Lightroom presets for iPhone and Android, you know Lightroom presets are very useful for photo editing,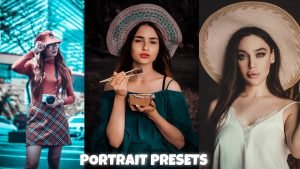 What are the benefits of using Lightroom Presets?
Using presets will get many opportunities, but there are also many difficulties you will have to deal with,
But this does not always happen, this problem has to be faced while editing some photos because many times it also happens due to lighting,
However, I will tell you another time about the disadvantages of using presets, what are the benefits you will not get now,
The benefits are gives below.
With Lightroom presets, you can easily correct the color on any of your pictures,
Moreover,
you can save a lot of your precious time by using it,
many say that using presets will not get the desired results of your desired,
However, in the case of photo editing presets, you can easily edit 90% of the photo with one click,
Besides, another important advantage you will get is that you can always apply presets and practice on any picture,
Can these presets be use on the iPhone?
But this question is critical because most people ask this question in the comment box, but you have no reason to worry,
I'll solve this problem with you, you know Lightroom presets are very difficult to get for the iPhone,
However, my presets pack can use Android effortlessly, but you can use iOS undoubtedly,
So, what's the answer! You can use the iOS device, hopefully you understand,
Are presets copyright-free?
Yes! Free, but not in the way you think, when you download presets,
Of course you can use them, but there are a few things to keep in mind,
For example- if you use YouTube for video, you need to give credit to the video or description,
https://youtu.be/j2chzkrVlSk
Watch this video for more  presets
You can share this article link if you want, and if you use the website, you will give credit in the same way,
Thank you,
MD BILAL HASAN