Top 100+ Merry Christmas Wishes for friends and family
Are you looking for merry Christmas wishes, but you can't find good wishes for your loved ones, so you don't have to look elsewhere?Today through this article I will share with you 100+ Merry Christmas Wishes, you for your mom, for your lover,For your sister,for your wife this article will get all kinds of merry Christmas wishes for your friends,
Which is very different from other articles and many unique wishes, I guarantee your loved ones will love these wishes.I will share more than one hundred merry Christmas wishes one by one below,You can collect the wishes of your choice just by copying;so let's start Top 100+ Merry Christmas Wishes for friends and family
merry Christmas wishes for your Girlfriend :
(1) Christmas is the best time of the year to tell you how much you mean to me! I love you!
(2) I may not feel your skin against mine or your breath against my cheek, but I definitely sense you dwelling in my heart this Christmas night.
(3) I'm blessed to know that I have girlfriend like you in my life this Merry Christmas. Here's to many years to come!
(4) May the God ensure you get success in your career and resolve all conflicts this Merry Christmas
(5) Christmas time is drawing near, yet all I can think of are those to me most dear. Merry Christmas sweetheart! love you
(6)My friends laughed when I told them I didn't need anything for Christmas. While you may ask me why, the answer's obvious. I've already got you.
(7)We have been through many ups and downs. Here's to seeing this Christmas as one of the last bastions of a year spent in beautiful company.
(8)While the joy of opening Christmas presents is a fleeting thing we experience once a year, the joy of having you as a lover is year-long.
(9) They say that every Christmas snowflake is unique. I say that our love is more unique in that only two people can truly know it.
(10)While we don't have to spend time under the mistletoe in accordance with tradition, I don't think it's necessarily a bad tradition to honor.
Now merry Christmas wishes for your Family 
(1) Being with my family this Christmas, is the best present I ever wished for. I feel the warmth and joy of being home with all of you! Merry Christmas!
(2) Cookies and sweets in every corner of the house! That's how it smells Christmas with family!
(3) Enjoy your time opening the presents this holiday season while singing Christmas music and eating delicious food!
(4) It's the end of the year and you have finally got enough time to spend with your family. Enjoy it. Merry Christmas!
(5)I hope you already got the best Christmas presents. Spend your time with your loved ones
(6)Your family can make this holiday season festive and fun. Enjoy your time with them!
(7)Love always, smile often and good things would always come to you. Seasonal greetings!
(8)May your entire home be filled with the love of this Christmas time. Enjoy your time with the loved ones.
(9) The holiday season is finally upon us along with festive cheer, so I am sending this message for a joyous Christmas filled with fun. Merry Christmas!
(10)It was a pleasure working with you throughout the year and I just wanted to say that you for bearing me. Merry Christmas and enjoy your holiday.
Happy new year wishes (click here)
Merry Christmas wishes for mom and dad
(1) Mom and dad, you are the "Merry" to my "Christmas", you two can make my dreams come true!
(2) This holiday season, I'll make it a new beginning for our relationship. I love both of you Mom and Dad. Merry Christmas!
(3) Sparkling wine, sparkling eyes; may the stars make both of you shine tonight!
(4) Bright blinking lights all around, the very best parents, in you two I have found!
(5)Shopping, wrapping gifts, cooking – nothing will make me feel tired when I'm with you, mom and dad!
(6)When things in my life get tough, I think of you and everything gets better. This Christmas we will be together again!
(7)Christmas is a great beautifier making people smile more and make their eyes twinkle!
(8)Christmas wishes and promises to reward those who were nice. I'm sure you two will get yours!
(9) My parents, my best friends – we share secrets, we share wishes, let's make them come true and end the night with kisses!
(10)Mom and dad, may the spirit of Christmas fill your heart tonight and all of your life!
Now merry Christmas wishes for Best friends
(1) Enjoy each sip of Christmas punch, each cookie shaped like a tree, and each festive moment you share with family and friends
(2) Merry Christmas wishes can be said easily, but for each one meant, like the Grinch, your heart can grow. May your heart grow three sizes this Christmas.
(3)Learn to live harmoniously, both in song and interactions. Christmas is a time to cherish the friends you love and the understanding between kindred souls.
(4)Santa made you a list this year… of all the delicious cookies he would like to eat on Christmas Eve! Merry Christmas and happy baking!
(5)You are like a candle; you burn so bright providing light to those around you no matter the situation.
(6)What a wonderful gift I have received which is that of your friendship during this holiday. Enjoy this Christmas!
(7)What better way to spend the holidays than dancing with the snowflakes! May you have a wonderful Christmas in the snow!
(8)There is no place in the world where I could feel as safe as I feel in your arms. I want to sit with you by the fire with our children unpacking their presents. My only wish would be to spend every Christmas with you.
(9) It's never too late to start believing. Christmas is a good time for all of us to start believing in God, in wonder and in love. And thanks to you, I believe in all of the above. Merry Christmas, darling!
(10)Being your girlfriend is not a luck,
It is the most precious gift that I received.
Wishing you a Merry Christmas.
Merry Christmas wishes for your Client
1.Wishing you joy at Christmas and prosperity in the coming year. Thank you for being such an important part of what we do
2.To our favorite client, may your Christmas be bright and filled with promise.
(3)Sending you warm Christmas greetings and thanking you for letting us be a part of your business for another year.
(4)Merry Christmas! We are grateful for customers like you.
(5)We can never fully express how much our customers mean to us. Thank you for your continued support, and may Christmas fill your heart with peace.
6.To our cherished customer, may all your dreams come true this Christmas. Thank you for your business.
7…Customers like you inspire us to work harder. Thank you for trusting us for your business needs. Warm wishes at Christmas.
8..As another year comes to a close, we want to take a moment to express our deepest gratitude for your support of our business. We look forward to assisting you in the future and send our very best wishes at Christmas.
9.)To our favorite client, may your Christmas be bright and filled with promise.
10=From our team to yours, have a merry Christmas and a prosperous new year. We appreciate your business.
Merry Christmas wishes for your Office Boss
1″ To our fearless leader, working with you is a gift. Thank you for inspiring us to do our best work always. Have a wonderful Christmas!
2″"Merry Christmas to a special boss who makes Christmas glow a little brighter.
3″"Boss, may your Christmas overflow with the blessings of the season.
4″"Boss, working for you is like working for Santa: a fat little guy in a suit is always telling me what to do! You know I'm kidding! Have a great Christmas!
5″"Earth received its King on Christmas Day. May He bless you immensely as you celebrate the season, boss.
6″"Boss, I know I take a lot of coffee breaks, but coffee helps me do my best thinking! Thank you for not minding, and have a terrific Christmas.
7″"You do a better job of guiding this team than Rudolph guiding the reindeer on Christmas Eve! And you don't even need the red nose!
Merry Christmas wishes for your wife
1.)Wishing you a Christmas holiday filled with love and joy. I can never think of a Christmas without you by my side. I love you!
2)Our love shines brighter than the brightest of the stars in the sky. May this Christmas and New Year be the best of our life!
(3)You are my sweetest dream come true. I love you more than I love my life. Merry Christmas, love. Have a warm and wonderful time in this cold season!
(4) Merry Christmas to you, sweetheart! Your existence itself is a blessing for me, as you are the reason for my smiles and the anchor to my sorrows. Your presence feels like a long-lasting Christmas of my life, baby! Thank you for lighting up my life every single day. I love you to the moon and back!
(5)I wish all your Christmas dreams to be come true in this season my love. I love you and my love would remain forever.
(6) "Christmas is a box of tree ornaments that have become part of the family."~ Charles M. Schulz
(7)"Make every moment of the Holidays a wonderful time by spending it with loved ones. Christmas is best when love is all around you."
8)"May your life be filled with the blessings of Christmas And may it always be yours. Merry Christmas and Happy New Year!"
(9) "Christmas is the day that holds all time together."- Alexander Smith
(10) "Gifts of time and love are surely the basic ingredients of a truly merry Christmas."- Peg Bracken
Merry Christmas funny Wishes
(1)I hope Santa leaves you plenty of presents, but I hope the reindeer do not leave behind any "presents" on your lawn! Merry Christmas!
(2)I wish for your holidays to be filled with many big smiles and big celebrations – but hopefully not big credit card bills!
(3)For some, the best part of Christmas happens…. when it's all over! Wishing you a stress-free Christmas season!
(+4)May you have plenty of mistletoe on hand this Christmas… and lots of good kisses too!
(5)They say the best Christmas gifts come from the heart… but cash and gift cards do wonders too! Happy Holidays!
(6)I've never decked the halls and I have no idea what Jingle Bell rock is. But I hope your Christmas rocks!
7)It's the most wonderful season indeed – until everything has to be cleaned up, and the credit card bill arrives.
10)If I were to re-write the "12 Days of Christmas," I would include things like chocolate, cocktails, and fancy dinners instead of French hens and turtle doves.
11)It seems that the Christmas season keeps getting earlier each year. If it gets any earlier, Halloween is going to feel offended.
12)Sometimes I feel like I should leave my Christmas decorations up all year; it seems that by the time I take them down, it's time to put them back up again!irp]
13)I wonder how Santa celebrates Christmas day. After the late-night shift he pulls, I bet he stays in bed all day and does nothing. Sounds nice.
14)It must be hard living in the North Pole like Santa Claus. I can't imagine living in a place where there's no pizza delivery! Hope your X-mas delivers some happiness!
15)Christmas is the only time of year when I buy nuts, and it's the only time of year I feel like I may go nuts. May you keep your sanity this holiday season!
16)Happy holidays! May your egg nog contain enough rum to get you through the Christmas season!
17)As I child I loved the taste of fresh, white snow. After trying some yellow snow first, I found the white snow to be much, much better.
18)Merry Christmas! May Santa fill your stocking with winning lottery tickets! Hope you holiday season is a winner.
19)Santa can definitely do some pretty amazing things. But I really wish he could make "late fees" disappear off of bills. Merry Christmas!Top 100+ Merry Christmas Wishes for friends and family
20)Instead of presents, I wish Santa would lend me an elf for a year. I'm pretty sure I could find enough things for him to fix, build, or clean for an entire year!
Top 100+ Merry Christmas Wishes for friends and family
Let's see some wishes images on bellows, check out all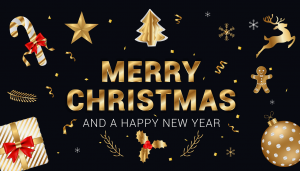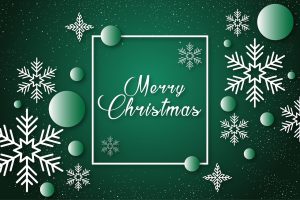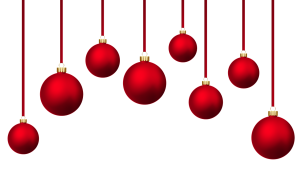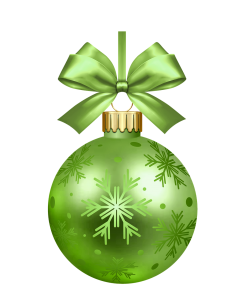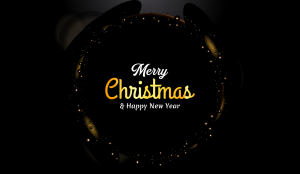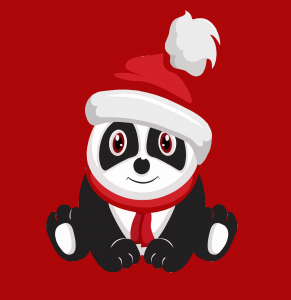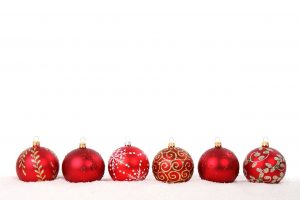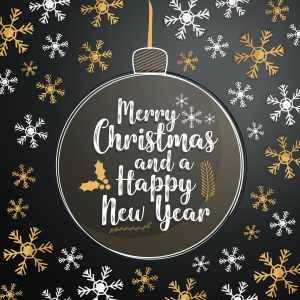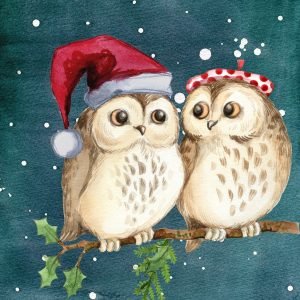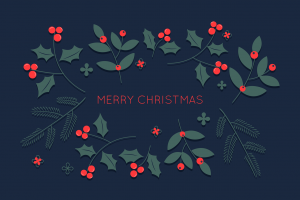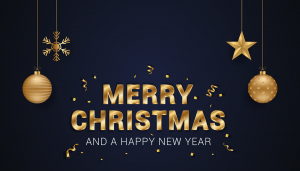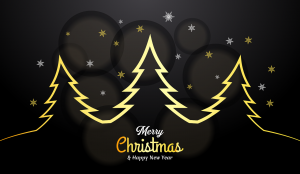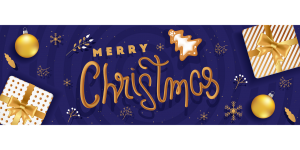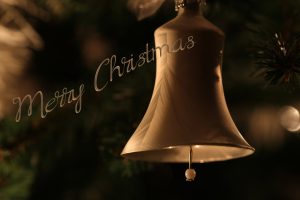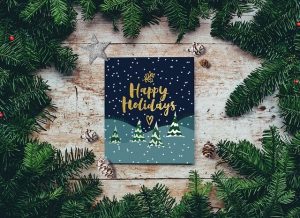 Stay with us for more update