You understand today's topic, I will tell you what I will tell you today,how to make every video viral on tiktok – You never know this tricks
I will tell you how you can build your own career by making good videos on TikTok,
You may know that there are so many social platforms with online platforms nowadays, people are building their careers on those platforms, at the present time because you may know that there is no platform where you can't earn money,
Because now all platforms have a system to work on these social platforms, now if you just worked or you just made videos you worked on that platform and didn't get paid then it is no longer a career,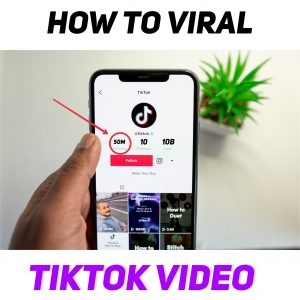 Tiktok is one of the platforms where you can work and build your career.
Tiktok is a social video platform with over one hundred million active users all over the world. One of the reasons why this tiktok is so popular is that it can upload a variety of videos from 15 to a maximum of one minute that people enjoy watching, spending their idle time. Rejoice,
You may know that Tiktok is a Chinese company, created only for uploading videos, later people took it as entertainment, it increased a lot and people made good videos and made people happy, which made it very successful for people,
Those who made good videos of TickTock have got a lot of followers They are sponsored by different companies and multimedia companies invite them to work on different types of video web series music videos, after work they give them a good amount of gifts, there are so many types of influencers on social networks nowadays and who People who have been follow different companies and their main reason is that people follow them a lot and trust them,
So different companies from different organizations sponsor them more because influencers do a lot of work to increase business studies,
★Let's get to the main point
You have to work hard to create any kind of video, but making videos on TikTok is much easier than videos from YouTube or other platforms, here you have 15 to 1 minute video, 1 and a half minutes 30 second video 50 It doesn't take much hard work to make a second video,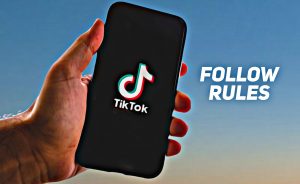 If people don't watch the video in the context of the 15 second video that you will make and if you don't do something like that in the video, if you don't do creativity then people won't be interested in you,
One thing you should always keep in mind on TikTok is that you will always follow the TikTok viral topic, you will see that TikTok is a topic and everyone is making videos on such a topic all the time because this topic has search options and lots of viewers so you must trending should be followed, trending on any subject TikTok,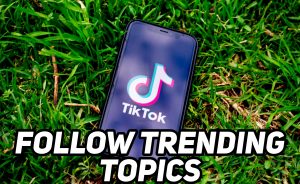 Yeah Al that sounds pretty crap to me, Looks like BT aint for me either. And everyone wants to make videos about viral topics and want to watch videos so you can always make videos with outside topics as much as you can, don't make any extra videos,
Lastly, if you follow the tricks and tips, you will definitely get a good number of followers.
Be good, take care of yourself and if you like the post, be sure to share it with your friends,
MD Bilal hasan
SEO of Bhm Editor