Today I will tell you who is the best footballer in the world. I will die today without delay because there are so many good star footballers who are giving away good games for different clubs in their country and in good places for their country and team. Go and play ball for your country,
Background and PNG link below
In 2021 you may not believe in the best footballer and the top 10 best footballers at the moment, if I put Messi at number one, I will put Cristiano Ronaldo at number two, I will put Neymar Jr. at number 3, moreover, it is better than just Neymar Jr. Priya, I will put their names on this list, I will definitely put the name of Pogba of France, I will also put Mbappe Ibrahim of France, they are going to give good games for different clubs for the purpose and R is one of the best footballers in the world,
Let me tell you something about Messi first;
Lionel Andres "Leo" Messi is an Argentine professional footballer, Messi plays as an attacking player for the Argentine national football team. But he is currently playing for the Argentine national team, he has won about 6 to 7 international awards,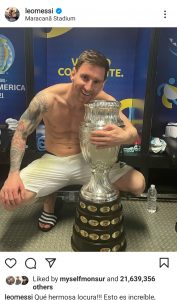 so you know Messi will be number one on my list, not that Cristiano Rolando Neymar Jr. They play badly but they play very well for their country and The clubs to which they are contracted,
Who knows Messi who  Messi Everyone is very happy to hear the name Messi, that he is Messi in the club Messi makes him friends of that club, the way he has been playing for his country since the beginning of Messi's career and the way he is serving, is incomparable, Not a single match in his 20 to 22 year football career that you played badly, you know Messi's career he did not win the World Cup although he reached the World Cup final in 2015 but lost to Germany by one goal and they were deprived of the World Cup. That was Messi's chance to win a World Cup for his team, history could have been made if he had won that match, but he couldn't, but the current Copa Amrica winners in 2021 have won by one goal against Brazil and brought the first cup of Messi's career. Which is a very glorious thing for him,
In addition, Messi has played for Barcelona for almost 20 years, Messi has played so well for Barcelona that the club will never forget the version of life. Given that he has scored a lot of goals in the franchise league, he has scored a hat-trick in every match, his hat-trick is incomparable, the club has scored a hat-trick many times, his goal will be 1000, you know Messi made his Barcelona debut at a very young age,
But now he has left the Barcelona club,
So that's what I want to say; Camp New at the dream became very lonely.
Before the start of the match, the emotion of seeing the number 10 written on the squad list was blown away."Simeone" will celebrate every goal this time because Messi will not come down after being replaced.
"Mourinho" will want to be the coach of those old days today because the panic of '1/1 U R Death' will no longer haunt the players.If "Ancelotti" was very happy today, he would say in his dressing room that Messi is not there, so attack happily.
"Zidane" would not have planned differently because that extraordinary is now ex ..
Thiago will not come, will not cry, will not play Siro, Mathieu and at that camp.
I have really grown up.
That day I used to hide and see Barcelona's Messi in a dark room. And today, there is no reprimand from the parents of the mature sky, there is the freedom to watch the game, but there is no freedom Leo! Be well Be happy
From that long hair the sign on the tissue starts and pays homage to you on the last day.
Cristiano Ronaldo:
Cristiano Ronaldo is such a player, if you see his football shot die you will get scared, but he is no less than Messi, he can play the whole field alone, his running, his speed, his greed for victory which will help the team to win, Cristiano Rolando has won the International Award, he is no less than Messi, he has a lot of talent,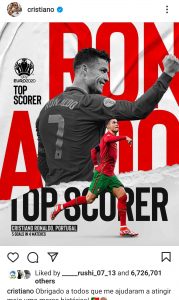 he is a talented footballer, he played football for Portugal for his country, he won the Euro Cup for Portugal in the last Euro Cup which is a golden day of his career, then Understand that he is also the number one footballer in the world,
back to Neymar:
Neymar is one of the best footballers in Brazil, he is a talented footballer he is no less than anyone, his skill is different from everyone else, a valuable footballer, he likes to play attacking, you will be fascinated by his game and you will see how You saw with your own eyes how Neymar scored,
The best all-stars behind Neymar in a statistic:
Brazilian star Neymar Jr. left Barcelona for PSG in 2016. He then spent four seasons there. He has been out of the field for a long time due to injury. He has never won a team.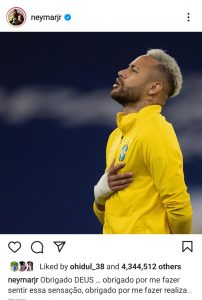 In the four seasons spent in this way, Neymar's performance has never been on the decline. Injuries did not allow Neymar to play but did not deprive him of a good performance when he did.
And this performance has put him at a height. Neymar is ahead of everyone in the last four seasons.
In the last 4 seasons, Neymar has created an average of 7.26 goals in 90 minutes per goal.
1. Neymar 7.26
2. Messi 6.12
3. De Bruyne 7.33
4. 4.39 in MBAP
5. Cristiano Ronaldo 4.11
.6  Salah 4.01
.7  Lewandowski 3.15
In the end, I want to say that every footballer is very talented, plays very well, so in my eyes, everyone is the best,
If you like the post, be sure to share,
Stay safe and good luck