In THIS Post I'm sharing with you how to be good in english speaking and writing skills,
English is a language that is used as a second language all over the world, people should know this home as compulsory, how many countries are there in Sabasi, there are different types of languages ​​all over the world, it is recognized as an international language wherever you go.
You will be safe from all kinds of dangers and using this language you will be able to work anywhere in the country and abroad, you will not have any problem, moreover using this language you will be able to travel to different places in different countries in different tourist areas because everyone knows Staying here can save you from any danger.You can get any kind of help if you go anywhere,
but not everyone knows at home because you live in India or any other country in Asia but you can see Asia but English is not their mother tongue, because there are different types in Asia. There are languages, in Asia there are Bengali, Telugu, Hindi, Malayalam, Tamil, Bhojpuri, Arabic, etc. People speak languages, but English is not the mother tongue of these countries. For this they have to learn English and English is recognized as a second language in those countries.
Language is used for which you have to learn English then you understand how important English language is, let's consider freelancing as a workplace, see if you need to know English to do financing because English is used in all the work in this case because In the case of any job freelancing, when the client explains the job to you, the client will explain it to you in English,
Now the question is how do you become good at English and how to speak English very nicely?
There is no reason to worry as always. I will tell you how to become proficient in speaking English
The first things you need to know to learn English –
1.listening
2.speaking
3.practiced
4.writing
5. Must master English grammar
1.listening:
If you want to learn English by listening, first of all you have to watch all the videos in English regularly, because the main condition of learning English is that first of all you have to know about English. First of all you have to know English news talk shows which are different types of discussions. Of course, there are many types of videos available on YouTube these days. If you follow these videos about English,
you will continue to learn English. Always follow how they speak English How they explain English words to him so you can follow so I hope you can learn English because the first step in learning English is listening to English, if you go to learn grammar to learn English first Then you will not understand anything, because you will learn these things towards the end, so if you want to learn English, you are not English You will read news paper, watch talk shows, watch English movies, watch all kinds of content videos in English, so if you watch these English videos for three months in a row and try the dialogues of those videos with your own mouth, you can do better in English. But not me, these words are said by many experts, moreover you will not be able to learn English without these, so you have to follow these rules,
2.speaking: –
This is very important for learning speaking English because you can learn English by speaking, you see I said first you have to listen to learn English then speaking when you hear English you will try to speak English as soon as you hear English, watch those videos Seeing as many dialogues as you can try in English will reduce your inertia in speaking English, so as you learn English, you need to master speaking and listening to these two well .
If you can pronounce the dialects yourself over and over again, your inertia of speaking English and the pronunciation of your spoken words in English will be pronounced correctly, so you have to keep these things in mind,
3.keep practice
You know what you mean, if you can't do it once you see it a hundred times. "So you have to try all the time. English is a language. If I want to learn English, you have to master English. You don't have to work hard to learn English and sit for an hour. If you want to learn English, you have to work harder,
because your mother tongue is Bengali, Hindi, Arabic, everything or the local language. Now if you leave the local language and go to learn another language, you will have to suffer. You have to practice, you have to do anything, so you always have to practice,
4.written;
One of the main reasons for learning English and one of the main reasons is that if you can write well then you can learn English very easily, and speaking is good in English but if your English writing is disgusting then it is very dangerous for you, Because writing English is one of the most important tasks in learning English, so you have to be good at it,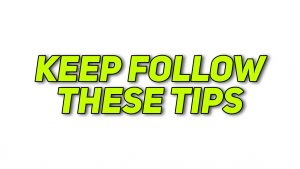 5. English grammar must be well understood
You have to understand English grammar well, you have to have an idea about English grammar and you have to develop English grammar articles well, so you have to take care of these things, try to pay attention to these things, English grammar A good teacher can help you to understand, then it will be better for you,
 Download png   click here
I hope you can learn English in 5-6 months if you can take care of these things.
If you like these words of mine, you must share them with your friends
And make a comment,
Be good take care of yourself
md bilal hasan
Seo of bhm editor