By looking at Tittle you understand what I am going to tell you about today, today I will tell you about the best mobile gamers in the world, you may have noticed now that mobile gaming has become so popular nowadays that people were so interested in these mobile games before.
No, nowadays mobile gaming has reached such a stage that now you can compare your mobile gaming with other sports like cricket, football, ball, ball, all these types of sports,
mobile gaming has now reached a level where even 10 years ago no one knew about it. You never know, it wasn't so popular, the gaming community is so far gone now you can't imagine gaming is now at such a stage it has merged with our blood, we can't live without rice now just like all kinds of mobile games like Pubji If we don't play, we can't sleep, so you can understand how far mobile games have come so far.
In fact, the reason why mobile gaming has come so far is because of people's interest in it and most importantly The thing is that people of all ages are now addicted to mobile games and this game has a very negative effect on people of all ages,
The main thing today is about the top five mobile gamers in the world;
First on my list I will put number 5: Sinister His gaming name is A1Sinister
5. A1sinister:
A1sinister is a mobile gamer from Bangladesh, the reason I put him on this list is because you will be surprised to see his gameplay and you will be so fascinated to see that you will tell yourself why I did not put him number one,
in fact his gameplay is so aggressive, gameplay dedication is his knowledge of gameplay It will impress you,
they have played in Dubai's Pubg Tournament before, maybe they could not be finalists but they won everyone's heart they were all fascinated and everyone loved them a lot,
he is such a player you will be impressed if you see his gameplay inshallah, He has a YouTube channel and his channel has almost 2 lakh subscribers.
Now the fourth player on my list
4. BTR zuxxy
Everyone is shocked when they hear his name, everyone is amazed, everyone will be fascinated when you see his gameplay, you will be so fascinated when you see him, you can't take your eyes off him,
if I put him at number one on my list then he will be less, he deserves to be number one , But nothing to do because I have more good players on this list for which I put him at number 4, his team is number one in BTR Asia, the reason is that a few months ago they became champions in the Asian tournament, their gameplay is their dedication to their gameplay. They are able to beat any team with great intelligence, otherwise you can search YouTube and see their gameplay. You will be fascinated by the videos. Another achievement is that they won the tournament in Dubai a few months ago. If they win the World Championship as runners-up there, then you can understand how much English and what a great team they are in the Pubg Mobile Championship. The gameplay they saw showed that every player on their team was scared when they saw this game, for which I put him at number four but they are only qualified to keep number one, but for the convenience of my post I put number 4,
Now let's move on to the number three best publisher player on my list, his name is ScoutOP
3.Scoutop
Scout is the best publisher player in the world, his gameplay is so aggressive that when he enters the lobby, everyone in the opposing team starts crying,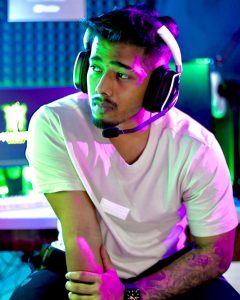 because they are afraid to tell the scout to get out, brother, his game is so smooth, so aggressive, so deadly you will be scared. , If you are a youtuber then you can subscribe to his youtube channel he has over four million subscribers there but he was champion in pubzi mobile tournament, he was on imad team before but now he has joined sol team He has been paid around Rs 30 lakh for the team but now you can understand how good a player he is, but he was officially declared as a good player, he lives in India.
Now the best one of the best pubis player on my list is his name Mortal
2.soul mortal
Mortal is the best pubg mobile player in India and all over the world, his team name is soul team, but he is such a player his gameplay is different from everyone else, if anyone in India thinks he is the best or if someone is asked who is the best player in Pubg then The answer would be that everyone would say Mortal and Jonathan,
I put Janatan at number one on my list but I put Mortal at number two on this list, but I would say Mortal at number two, Mortal but Pubg has won the mobile tournament many times, his team So awesome that they were invincible, irresistible, in every Pubg Mobile Championship,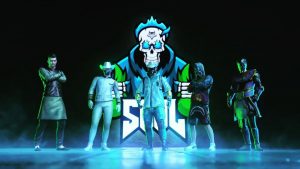 They won the PUBG Mobile Indian Championship in 2019, the prize money was around Rs. Was in, mortal Have YouTube channel, her Channel name Mortal ".
Almost 7 million subscribers have mortal
Now one of the great Player and people call him hacker
Her name is Jonathan
1.Jonathan:
If you ask someone who has a hacker-like gameplay in Pubg, the answer will be jonathan. With him is a hacker and Pere Otena, if you don't believe you can search YouTube and see Hacker Versus Janatan then you can see the truth more clearly,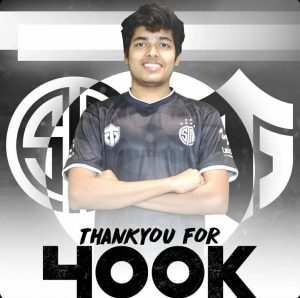 friends his gameplay will fascinate you so much I can't finish saying you can watch his game video His movements are so fast that the enemy calls him a hacker, his skill is different than everyone else's, his gameplay in pubg esports is deadly, he alone has the power to destroy the whole enemy, then you can understand how deadly he is, moreover he is a PUBG. Champions of Mobile Tunament,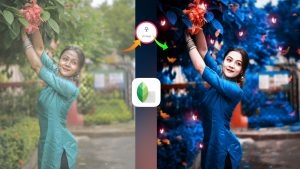 Download preset and PNG
So I just mentioned the names of a few players in the world, but those who have more players, but they have shown a lot of great gameplay, if any of them are missed, please forgive me and I hope I will name them in the next post. I will highlight their gameplay, including
Be well