If you are a youtuber then this post is for you, because when we select a video for youtube or when we make it we must edit it, video editing requires a lot of apps on mobile, again many may think mobile Editing with is not possible, but he does not know that nowadays computer level editing can be done with mobile just with your mobile in hand, you may be surprised to hear that all the content creators on YouTube have succeeded in editing with mobile first, you are more surprised There are a lot of creators who are still doing video editing with mobile, you may see they have millions of subscribers, they could edit videos on PC if they wanted, because they had that budget, they had more money, they also wanted any They can build high profile PCs because they have a lot of budget, but they like to build in mobiles, because video edi on mobiles is better than PCs. Ting is very easy, all the features of mobile are very helpful, but don't think that you can do everything in mobile, you may need a PC at some point, but if you want to do everything on mobile, but it is also possible, this digital Mobiles are very important in this age, those who develop or make mobiles now make mobiles with many things in mind, so that even a ten thousand rupees mobile has good high profile features added, you can download high quality apps in these mobiles. You can do video editing very easily, then you understand that now everything is possible with mobile,
Now the question is how do you do video editing for YouTube with your mobile?
A lot of video editing apps have been developed by 2021 and you can go to the Play Store and see the downloads and ratings of these apps. If you see a lot of reviews there, you will understand how important and helpful these apps are for building, there are countless ways to do video editing on mobile. Apps have the highest user ratings and the highest download ratings.
I will tell you five apps –
• Kinemaster
• vn Video editing apps
• Powerdirector
•Inshort
• Filmmora
• capcut video editor
The above five apps do a lot of important work for video editing on mobile, apps that don't get any content period don't use, they must have downloaded any of the 5t apps on their mobile and they do video editing with any one of these apps, Because with any one of these five options apps you can edit the video of your choice, you can upload your YouTube channel by editing the video, these apps have a lot of features like a lot of PC level software, it means that you are a brother. By comparing pc and mobile, you will compare the value of video editing. This idea is completely wrong.
Let us give you some details of these video editing apps-
kinemaster:
What can I say about Kinemaster – Kinemaster is an app that has the largest content creators in the world of apps and everyone on YouTube uses Kinemaster, you will not find a mobile that does not have Kinemaster on anyone's mobile, you will see Kinemaster installed on every mobile, though Even if you are not a content creator, Kinemaster has downloaded it, you can edit any video at any time with Kinemaster, with this app, but you can do computer level video editing, if you are new to video editing, then you have a job. All I have to do is keep practicing all the time. After recording any normal video, you will start editing that video in this app,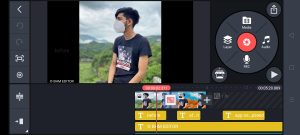 but if you still have difficulty understanding how to edit, you can go to YouTube and see how there are different videos. All you have to do is learn how to do video editing by watching those tutorials with Kainmaster, which you may not understand. If you comment or message me on Instagram, I'll make a video on how to edit these videos,
This kinemaster has various features –
• Video trim option
• croma key
• layer option
Lots of Video together add option
• Music add
• stickers
• handwriting
• voice record and many more
Download KineMaster pro click here
Vn editor:
This app is a very important app for mobile, but these apps are very easy to use, you can easily edit your videos in your video apps,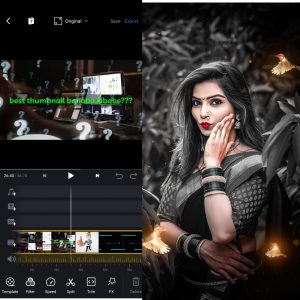 moreover it has a lot of features that you can use in your videos. , Get these apps for free on Playstore
Download click here
POWERdirector:
POWER director is a great app, but this app is very important for video editing, because in it you can edit your videos very easily and very quickly, moreover, if you are new,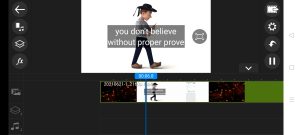 then these apps are for you, because these apps In this way you can do your video editing in an easy way, those who are brand new will be able to do video editing if you spend 5 minutes in these apps, you don't need anyone's help.
Download power director click here
inshort -:
This app is for easy video editing, because these apps have good and easy way features that you can use in your videos which are very easily available, except nowadays people use this app for video editing on Instagram and Facebook, You can use it if you want,
Filmmora:
filmmora is a software level video editing app, but it has been developed for mobile version to use it on mobile, it is easier to edit videos, you can use these filmmora apps if you want,
capcut video editor app this is but no less in any way, you can use it too
In the end, if you are a content creator, you must try these apps, try not only one app but every one of your apps, maybe you will like the other one from kinemaster, so use all of them. Try,
You have to be a good editor to be a YouTuber, otherwise it will be difficult to succeed,
Dear friends, if you like these tips, you must like and share them with your friends.
Besides, I always share good photo editing tutorials, if you want you can follow my youtube channel,
Moreover I share png you can download and use,
Stay with us and wait for the next post and of course we will come up with better content than this.
Thanks for reading
May Allah bless you all
Assalamualaikum