Today I will tell you how you can make PNG for photo editing in your mobile, PNG is a very important issue for photo editing, when we look at our photos we may not need to edit many photos but some of the photos need editing. Then you need to add png in the photo, adding PNG will take the value of the image to the next level, editing often does not mean whether the image is original or edited, the image looks very realistic and original,
Png and background link below
if you are an Instagram user or Instagram If you are a user or have a fighting Instagram ID, then you may see a lot of good pictures in the newsfeed. It is very nice to see them in your newsfeed. You don't understand what these pictures look like when you edit them. The PNGs are added to the pictures in such a way that then the PNGs effect and take the image quality to the next level. Rate and how to make PNG,
Let's get started –
I said how do you make PNG in mobile you don't need any kind of PC computer to make PNG in mobile, you can do it with your mobile with your own mobile no problem, if your mobile is well configured then you are much better than play store You can install apps, because if you have good RAM in your mobile, you can run good apps on your mobile without any hassle, moreover, if you don't have a good mobile, there is no reason to worry, you can make PNG with the mobile you have. No worries, so I don't see any reason to worry,
Let me tell you what apps you can use to make PNG in your mobile-
At first Picsart ':
As far as I know you are aware of these apps because these apps are very popular and people have been using it for many years, but there are people who are not aware of this app yet, because they are new to the world of editing. Because they are not aware of this app, there is no reason to worry that those who are new will be able to learn a lot of information about these apps and how to make PNG after reading this post. "
So first you have to download this app from play store, this app is very big in size, I have already said if your mobile does not have a good amount of ram then it will be very hard to download,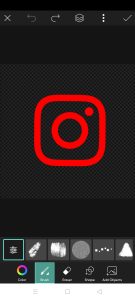 but I hope it will be downloaded on any mobile,
After downloading this app, first of all you have to choose what kind of PNG you want to make, for PNG you can download pictures from different free websites if you want, there are many types of objects in that picture, you can remove those objects by using Pixart app. You can make it very easily, so you have to choose the first photo for PNG because you can't make PNG in a hurry without sorting because there is no option to make PNG automatically in any mobile apps, this option is given in Photoshop and computer version software, its They say if you can't make PNG in mobile then you can make PNG in different websites online.
So let me tell you a second name how you can make PNG through it
Pixellab:
It is one of the best mobile apps. Using this app you can make a lot of good quality PNG, moreover not only PNG can be made in the app, many more can be made, in these apps you can make different types of logos, stylish front, pixel lab I would say the best and PNG in mobile. I will put it first, for the first of these apps you have to pick a photo for PNG,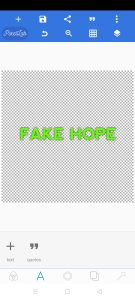 You need to download and add the type of PNG photo you want to create in these apps, then you can remove the object using these apps and you can also create text PNG here, because text editing often requires text, So you can draw through it, moreover here you can draw a 3D front, in these texts you can color as you like,
Also if you still have difficulty understanding how to do it, then if you want there are different types of videos on youtube, how to make it you can see no problem, hopefully if you still have difficulty understanding how to make it you can follow my youtube channel Can,
Watch this video if want to learn How to edit photos – https://youtu.be/eR1EewWYtNU
In the end, that's what I want to say. These two apps are the best png for mobile, you need to have these two apps.
If you like this post, please share it with your friends and let them know these tips
If you want to know some more tricks about photography and how to edit photos then you must follow our youtube channel
So my Dear viewers
I hope you can get download png.
If there is any difficulty in downloading PNG, then you must comment and I will reply to your comment.
And I'm a YouTuber. You can subscribe to my YouTube channel if you want.I upload very nice tutorials everyday.you can learn how to edit photo Using by Mobile app.
Stay with us and wait for the next post and of course we will come up with better content than this.
Thanks for reading
May Allah bless you all
Assalamualaikum