In today's post I will tell you how to be a good photographer with phone.
In the past, expensive gazettes were needed for photography. Because at that time there was not much technological advancement. At that time a photographer had to bear a lot of expenses. I had to use a lot of paid software to edit it by clicking on it. That's why not everyone was so interested in photography before. But now it's easy. Now anyone can do photography for free.
The reason is mobile. So mobile must be called a thanks.
Anyone with an Android phone can do this hobby.after reading This post How to be a good photographer with phone you never search ☺️
Png link below
So today I will tell you some tips on how to be a good photographer with mobile
tips number 1
★ Keep an idea of ​​the subject's location
This is because many times you will see that there are many extra colors or dark on the subject. Now suppose there are many lights above the subject. Now you click the camera light
It would not be good if you take more pictures.
All you have to do is pay close attention to the subject matter, whether it is dark or extra light, you must click on the picture.
tips number 2
★Always keep the camera lens of your mobile clean
-We often forget that our camera lenses often get a lot of dirt and a lot of dust gets on the lens.
If you click on the picture at this time, the picture will not look good and then the subject t
Will become a blower
So you can always keep a tissue paper with you because the mobile is in our hand all the time which causes a lot of dust on the camera lens from the hand.
So keep these tips in mind
Now move on tips number 3
• Use Mobile gridlines to balance your shot
Here are some tips to help you take your photography level to the next level. Many people give up this option thinking it is a dream.
Which is a big mistake. You must turn this option on. How will it turn on?
If you are an Android user, you can easily keep it on. You must open the camera for this, then you will see there are 3 dot options at the top right.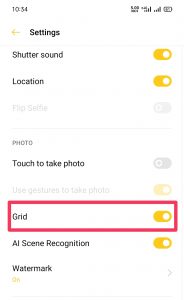 You can see the setting option by clicking on it and after clicking there there is the gridlines option at the very bottom.
Once you turn it on,
I guarantee you can improve your photography level if you keep it on.
now tips number 4
• Click different 
This means that when you click on a photo, you usually keep the mobile straight, but if you turn the mobile a little, the picture will look a little different.
When you click the photo, keep the mobile slightly upwards, I mean the camera lens will be towards the sky so that the lens of the mobile focuses on the subject. Then you see the result, your level of photography will be a little better. Another main thing is to keep practicing because practice makes man perfect. No one can be a good quality photographer one day, because everyone who has been a good quality photographer has worked hard and learned a lot, practiced a lot of time, you always click photos randomly, then one day you will see that you can be a good quality photographer,
So that was Tips Number Four
now move on tips 5
★ Always click randomly
The reason for saying this is that when you click on a photo, it takes a lot of time to see that the photo did not look good, but if you suddenly click on that photo, randomly click on any angle, then it looks very good,
Always try to click differential and randomly photos
Although these tips are common to hear, it is a very useful tip. Always keep in mind to avoid these tips
now move on tips number 6
• use flash light properly
Look how you use the flash light you don't know, so no problem I'm telling you!
There are some tips to use flash light, many times there is enough light on the subject, many of us think that if you take pictures by flashlight at night, maybe the picture will be better, but many times the quality of the picture is lost by taking pictures by flashing lights. Many times during the day the quality of the picture is increased by turning on the flash light. You need to know when to flash and when not to,
Tips 7
★ high camera in YOUR phone
Try to use high camera all the time, because every phone has high quality camera, macro lens, ultra wide options and many more, you will use high-config to your phone,
Tips number 8
★ Add an external lens
If you want to take your photo level to a better level then you can use external lens, but I am not recommending it to you because many people do not have budget for that level in the first place, but if you have budget you can use it. ,
9. Don't be afraid to edit
In many cases photography needs to be edited when doing photography with mobile because there is not always good quality light in that photo, it means good color correction, you can add filters in your photo, moreover you have added unexpected things by editing. Besides, you can improve the subject in the photo by color correction,
I will suggest you some editing apps through which you can easily color correction your image.
Click on the link below to see 7 Best photo editing apps for Android and iOS
7 best photo editing apps click here to know
I hope that if you follow these you can become a good quality photographer with your mobile,
Another thing is that you must continue to practice. Never give up. If you give up, you will lose
If you like this post, please share it with your friends and let them know these tips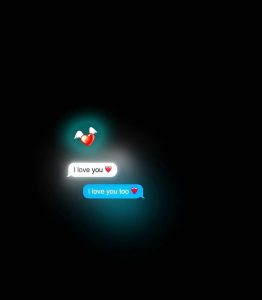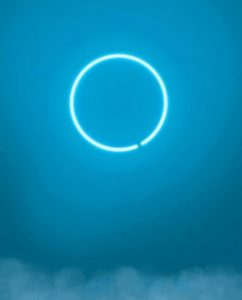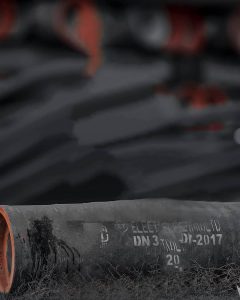 If you want to know some more tricks about photography and how to edit photos then you must follow our youtube channel
I hope you understand How to be a good photographer with phone,bcz I'm telling my knowledge How to be a good photographer with phone, don't worry after reading This post now you can How to be a good photographer with phone
Thank you
Md billal hasan
Seo of BHM editor