In today's post I will tell you 7 Best Photo editing apps for Android.
Who doesn't want to make their photo beautiful. Because uploading photos by clicking has now become everyone's passion. In fact, if we do not upload pictures on social media, our food will not be digested.
PNG download link Bellow
When we click on a photo, the image may not appear as we like.
At that time our minds became very bad. Because after taking pictures with so much effort, if the picture doesn't look good, then a lot of hatred comes to oneself.Don't worry, I will solve this problem today.
You must read from beginning to end for this.Because I will tell you the 7 best photo editing apps for Android
Let's start
 7.• Photo Editor – Lumii 
This is an editor app with which you can easily make a bad picture very beautiful .Allows conversion to image. Moreover, it has many types of features
These are the features
1.crop
2.Filters
3.Adjust
4.Effect
5.Beautify
6.Fit
7.Text
8.stickers
9.Blur
10.ADD photo
11.Draw
12. Double exposure
13.cutout
14.mirror
15.body
16.template
The features said how to use it now?
Don't worry, I will remove all your confusion through this post. I will talk about some of the important effects of this app, because it is not possible to cover everything at once.
•The FIRST effect is called 'Crop.
Crop This effect is very important. This is useful when your photo frame is slightly over-framed. This allows you to easily determine the image size, so this is what it does.
Download Lumii photo Editor app (click here)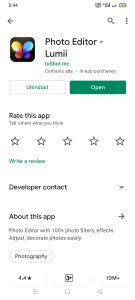 now move on 2nd effect
★ Filters
This effect is actually more important than the first. Because you will use it for this feature. Its job is to change the color of the image. There are many filters that will make your picture look beautiful. You can use these for free. No problem.
now move on important features
• Add photo
This option is very important. Many times you need to add some things in your photo. Then its use is essential. Using this option you can easily add png to your photo without any hassle. So this effect is very important
Moreover, this app has many good features, one of them is double exposure and cut-out
• Double exposure is a much needed effect. You can find out more about this in my channel visit my channel
• and cut-out is very easy to remove anything extra from the background
Visit my YouTube channel for more details
Now I will say the 6th photo editing app name of this list
6. Photo lab picture editor
The reason for placing it at number 7 is that this app is very easy to use and it has some effects that no other app has.Let's see what features this app actually has
★Smart filters
• all cartoon portrait
•All looks
★Customizable effect
• art background
★Double exposure
New reality
• masterpiece
• face montage
• color & lighting Filters
★GIF Animation
• half Human half Animals
★ Fashionstia
★Makeover
★ Photo props
★Photo props for pets
★Celebrity collages
★ Ancy Fancy filters much more
There are these deadly effects that no other app will get, moreover visit our channel to know more details
Now the most deadly photo editing app in this list is top 5
5. Adobe Photoshop PS
It's always the best app. Because this app will give you pc level editing. Because it has many good features that are very easy to use. This allows you to make automatic color corrections. Because that's the feature of it.
Let's see what features it has -• filters (free, charm, white balance, black white, portrait, nature, splash, due tone)
• Looks (bokeh, grunge, raindrops, paper, cosmocs, water color) there are so many effect
• Crop (There are many effects with which you can resize your image
• Blemish removal (this effect helps to remove unnecessary things from the background)
• Fix red eye (Visit our channel to know more about it
Now move on top 4
 4.Pixellab
This is something that people usually use, Used in text, logo, fonts etc. Although this section does not do photo color correction but it is a very important app.That's why I put it at number 4
now top 3
 ★ Picsart
no doubt picsart one of the Best photo editing apps. No one can say that this app is not downloaded on anyone's mobile.
This app is useful for all. Used for everything from photo editing. No matter how much you say about this picsart, its effectiveness cannot be overstated. It allows you to make color corrections to your images, as well as to remove backgrounds.
Moreover, if you are a YouTuber, you can use it to create thumbnails.
All you can do is –
↓• Improving image quality
•Add png to image
★ You Can create png
•Can make logo
You can add another image with one image
★ There are different types of filters that you can use to make a much better color correction to your image
★ You can add different layers without any hassle
★ You can add different types of text front which is a very important issue
★ There are color changing filters
The more I talk about picsart, the less it will be because its effectiveness cannot be overstated.
Can't finish saying in one post.
If you want to know the details, please comment and I will write about all the issues in the next post
 now move top 2
 • adobe lightroom cc app
  Adobe ps And adobe lightroom cc. Because its features are very good. It can edit any picture well. It has the advantage of using a preset that others do not have. For this it is far ahead. Because by using presets the user can easily edit his image with just one click.
Stay tuned for more details on this.
now the top 1 number app in our list
1. SNAPSEED
Snapseed is different than all the others. Different because it is very easy to use and has a very good next level effect. Anyone can use snapseed. If you can't edit then you are brand new then this is for you.Contains everything – I'll just name the main tools .Because it is not possible to say everything in one post
    1.Toon image
   2.details
   3.curves
   4.White balance
   Vintage
   Double exposure
   • portrait
   ★Text
  • Crop
   • selective
   • glamer glow
 • Healing
   • HDR EFFECT
  • Rotate
   • tonal contrast
   • dark effect also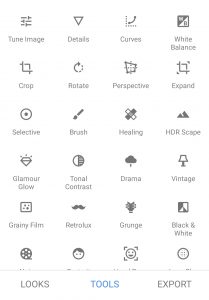 Moreover, it has many more good tools. I just said the main tools.
Snapseed will give you PC level performance. I guarantee 100% that you can become a master if you use snapseed for 10 minutes.
So in the end I will say that each of the 7 apps is very important,
Download Do photo editing background
Download more png click here to download
However, I would suggest you to use the top 3 photo editing apps. Because these are also very simple. Although simple, it works much better.i hope you know now 7 best photo editing apps for Android
You will get the next level of performance.
 So that's it, if you like it, you must share,
 If there is any other problem, do not hesitate to comment
Stay well
md billal hasan
Seo of bhm editor