How to edit dark photos on iPhone; Can't you edit the image photo with the iPhone? Want to learn how to edit a photo? Can't find a good article anywhere on how to edit a photo with an iPhone?
Through this article, you will learn how to edit a photo,
Why is Photo Editing so popular
Which are the best apps for photo editing?
Best photo editing apps for iPhones
How to edit photos on iPhone
How to download PNG for the iPhone Editor app
Final opinion About photo Editing IOS device
Your questions And answers
Moreover, step on step how to edit the Photo using the snap seed app is shown.
Why is photo editing so popular today?
Uploading Instagram and Facebook photos has become very popular; by clicking pictures, everyone now uploads after retouching something.
Because many times good pictures do not come due to lack of weather and low lighting, then it is necessary to grade colour,
That's why everyone loves Photo editing a lot; however, hopefully, you will not be disappointed after reading the article,
The best app for photo editing
There are plenty of applications with which you can edit good-quality photos and use applications free of charge.
However, the most popular ones are – Lightroom, PicsArt, and snapseed; on top of these three applications, you will no longer find any good photo editing apps,
How to edit photos on iPhone
Step 1 Vintage Effect
Snapseed is a photo-editing application for iOS and Android. You can download it easily. It's available on the play store.
So come to the main point, Open your Photo on the snapseed app.
And select vintage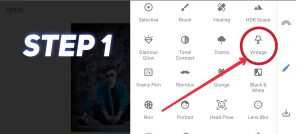 If you want to download More presets, click here 
Now, Enter the Vintage Effect, and you can see many effects, .so you select a number 6 effects.
Because 6 number effect is perfect for dark photo editing.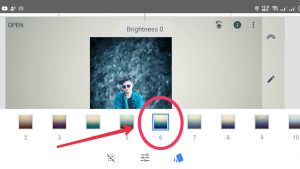 It would help if you changed brightness (-30), the contrast will be (-30), saturation( -100 ) (this so important effect), and last will be+30,
You adjust the colour according to your picture
, and how to smooth your face using snapseed
now you need to adjust your face, .so you go to the revert option and use brush 🖌️ to remove the extra effect on your face.
remember, do not rush when you edit your photos. Because Editing will not be good if done quickly. So it would help if you had passion.
So now move on
step number 2 Add White balance ⚖️
After adding vintage – you can see the top corner on the right side White Balance effect. This effect is so significant; see, White Balance is essential in every Photo.
So enter it and select temperature -20 & Tint will be +20. Remember not to be in all photos of the same. You adjust the colour according to your picture.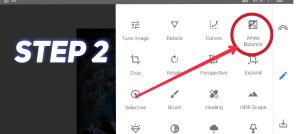 Remember my point – The photos are taken in different ways. When you click on an image, the photo's colour and correction are often different.
Some photos will be dark already, and some photos will be too much lighter. If your Photo is already dark,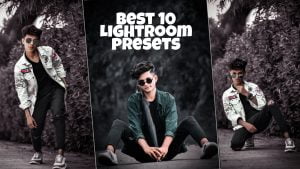 Click here to download 10 Lightroom presets
there will be no problem darkening that Photo. You can easily make it.
If it is light, it will be a problem to add darkened effect to your photo, but you can.
Now move on
Step number 3 Add portrait Effect
The portrait effect is one of the best effects; using this effect, you can bring a lovely smoothness to your face.
Although this effect can bring smoothness to the face, there is a problem. This effect does not work if your face is not visible in the picture.
Then your Photo must be visible. Let's come on to the main point –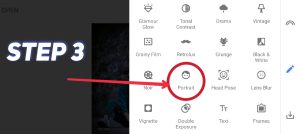 Click on portrait effect, and after clicking, you need to refresh and select. You can see There is lots of product.
So you select according to your Photo, and I suggest you like the smoothone1 effect.
After adding the portrait option
You can now see that your picture has been edited. And also, see Dark Photo Editing done. So now you can see the results in your photo. I hope you can do it yourself.
Now, how do you download the PNG I have used?
How to download PNG for the iPhone Editor app
Many people think that with the iPhone, you cannot download PNG, which is a wrong idea; you can easily download PNG from this website, again with one click,
Now the question is how to download it.
you follow the steps below, You can download it in two ways
1st way "is tap to on png and easily download it. but there is a problem this way, you cannot get higher quality png. So you need to check the second way. download with the google drive link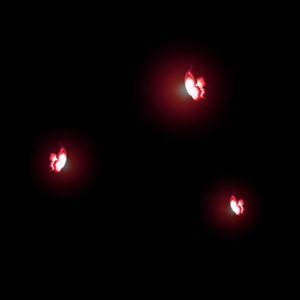 Butterfly png for photo editing
2nd way
YOU can download png on using by the Google drive link. here is a download link in bellowed
Download on high quality. Higher quality Build up best Photo.
png and presets collection download
Download more lighting PNG click (click )
100 lightroom presets collection (visit)
Dark presets (drive link)
Visit the home page for a recent collection
Final opinion
The best for photo editing is the iPhone because you can easily use any application,
Do not have to face any problems. However, Lightroom, Snapseed, and PicsArt can be used smoothly,
So I want to say that the best for photo editing is the iPhone,
Your Questions and answers
How to edit pictures on iPhone to make them look professional?
Basic, you can easily edit professionally using Lightroom; know the details by visiting
iPhone photo editor?
iPhone photo editing does not require a separate application, this is the best editor that is given in the default way, but you can use snapseed, Lightroom
Final word
Subscribe to my YouTube channel for more amazing photo editing tutorial
So my Dear viewers
If there is any difficulty in downloading PNG, then you must comment, and I will reply to your comment.
Stay with us and wait for the next post, and of course, we will come up with better content than this.
Thanks for reading
May Allah bless you all
Assalamualaikum
MD BILAL HASAN